City and County of Honolulu | State of Hawaii | USA | Around the Community
Ewa Plain
---
CITY AND COUNTY OF HONOLULU
---

Website
Report an Abandon Vehicle
Report a Problem of any kind to the City and County of Honolulu
Telephone Directory of Government Services on Oahu and Selected Other Services
Honolulu County Road Paving Projects Update
Honolulu.gov Mobile Application Directory
For the many folks who carry a mobile device while walking or biking the neighborhood, Honolulu 311 is the official mobile application for the City & County of Honolulu. Honolulu 311 is free, simple, and intuitive to use, empowering people to report potholes, broken streetlights, cracked sidewalks, illegal dumping, vandalized or broken signs and more via your smartphone.
The mobile app displays an updated status of all your reported problems and you will be amazed at the response you will receive from the staff of the City and County of Honolulu. Please download and use this mobile application as often as you can. Your effort will be rewarded with a safer more livable community.
HNL info is Honolulu's way to keep the public informed about traffic situations, weather advisories, events happening around the island, and much more. Residents and visitors customize their experience by creating an account and subscribing to topics of interest. Messages are received via push notification, e-mail, or SMS (text messaging).
There are two ways to access HNL Info:
1. To access all the features of HNL Info, download the FREE mobile app from Apple App Store or Google Play Store.
2. If you don't have a smart phone, visit us on the web at http://hnl.info

As of June 1, 2017 You will stop receiving Nixle alerts from the City and County of Honolulu. The City discontinued its use of the Nixle Community Information Service as a cost-cutting measure. Oahu residents who would like to receive timely and up-to-date emergency information are encouraged to download HNL. info mobile app on their smartphones or register online
A FREE emergency communications service that sends alerts via email or text message when a potential hurricane, tsunami, flooding or even when a man-made event develops. Notifications are made in real time from several departments of the City and County of Honolulu depending on the type of notification.
Phone: (808)768.5009
Email: atulba@honolulu.gov
Facebook: https://www.facebook.com/AugieT/
---
STATE OF HAWAII
---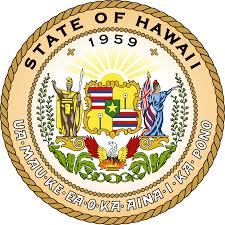 Website
Hawaii State Capitol, Room 201
Phone: (808) 586-6830
Fax: (808) 586-6679
Email: sengabbard@capitol.hawaii.gov
Senate District 20
Hawaii State Capitol, Room 316
Phone: (808) 586-8490
Fax: (808) 586-8494
Email: repcullen@capitol.hawaii.gov
House District 39
Hawaii State Capitol, Room 330
Phone: (808) 586-9730
Fax: (808) 586-9738
Email: repmcdermott@capitol.hawaii.gov
House District 40
---
UNITED STATES OF AMERICA
---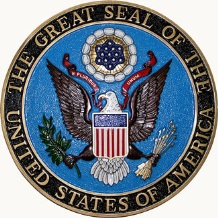 ---
AROUND THE COMMUNITY AND OTHER INFORMATION
---
EWA BEACH: Multi Hazard Mitigation Preparedness Plan A Tsunami Ready/Storm Ready Community
West Loch Shoreline Family Bike Trek Information Pamphlet
Draft Environmental Assessment For Leeward Bikeway Philippine Sea Road to Waipahu Depot Street March 2018
Leeward Bikeway Supplemental Draft Environmental Assessment Oct 2010
West Loch Estates and Fairways Final Environmental Impact Statement 1987
West Loch Golf Course and Shoreline Park Final Environmental Impact Statement 1988
West Loch Caprock Wells Final Environmental Assessment
Pearl Harbor National Wildlife Refuge Comprehensive Conservation Plan
All about Honouliuli by Peter Young
Queen's Medical Center West Oahu
The Salvation Army Kroc Center
Ewa by Gentry Community Association
Ocean Point Residential Community Association
White Plains Beach Surf Report
---
Ewa Plain | City and County of Honolulu | State of Hawaii | USA | Around the Community