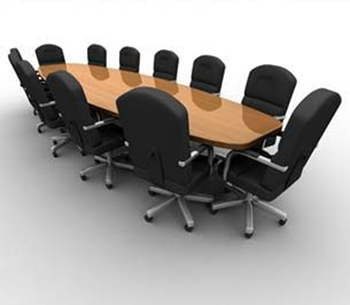 The West Loch Fairway volunteer Board of Directors consists of nine persons who must be members of the Association. Directors are elected at an Association's annual meeting in which quorum has been established, by a majority of the Association Membership represented at the meeting. A director is elected for a three year term. The terms of the nine directors have been staggered such that every year the terms of three of the directors expire. The Association documents establish the Boards authority to excise all the powers of the Association including the management of all the affairs, business and property of the Association except as specifically reserved to be conferred upon Owners by operation of law, the Articles of Incorporation, the Declaration or the Bylaws.
Preserving West Loch Fairways property values is the objective and basis for every decision that the Board makes.
2020 West Loch Fairways Association Board of Directors
POSITION
NAME

END OF TERM

COMMITTEES

President
Robert Hochstein

2023

Vice
President
Richard Ashley

2022

Design

Secretary
John Rogers

2023

Landscape

Treasurer
Beverly FeBenito

2022

Director
Joseph Dean Lovan

2022

Director
Lee Stewart

2023

Director
Vacant

Director
Vacant

Director
Vacant
Please direct all correspondence to our Site Manager or Property Manager.